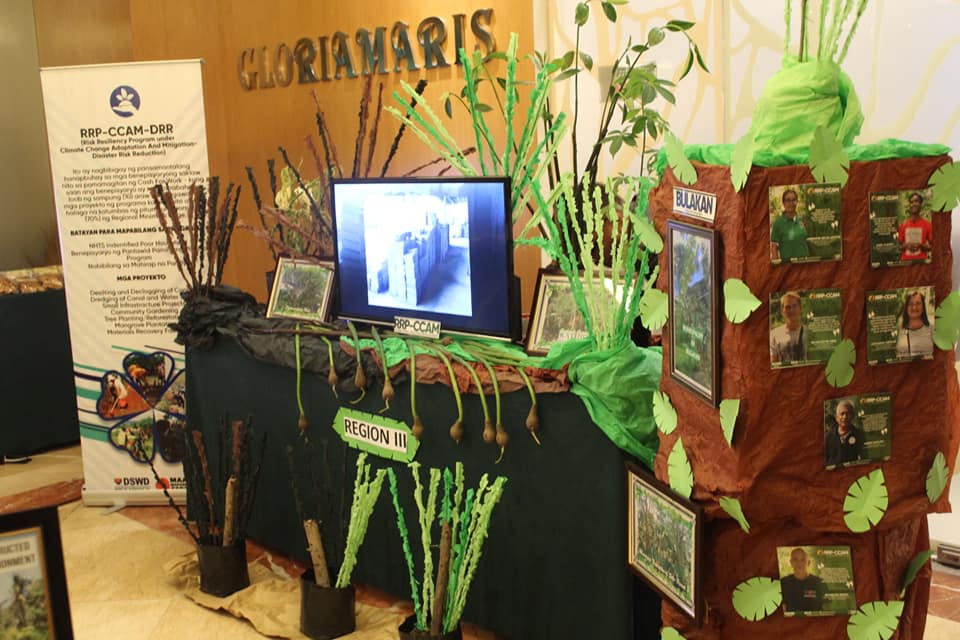 A Forum on Risk Resiliency Program – Climate Change Adaptation and Mitigation Disaster Risk Reduction (RRP-CCAM) was conducted by DSWD at Eastwood Richmonde Hotel, Quezon City, on October 10, 2019..
The forum aims to establish partnership between DSWD, Local Government Units (LGUs), Civil Society Organizations (CSOs), Academe and Private sector in implementing RRP-CCAM DRR.
Each of the LGU discussed the project of RRP-CCAM DRR and their impacts on the environment and beneficiaries.
Region III is being represented by the Municipality of Bulakan. It featured the Katuray Tree Planting Project. Katuray Tree has phytoremidiation properties in which it is able to absorb pollutans in the soil. Read more here: http://bit.ly/BULAKANKATURAY
According to Disaster Response Management Group Usec. Felicisimo C. Budiongan "This forum is a great opportunity to all of us, to be able to identify the gaps and how we can reach them for better solutions. For us to see where we can capacitate towards the goal of creating resilient communities"
RRP-CCAM DRR is a program of DSWD which empowers communities in adapting and mitigating the effects of climate change. The program provides temporary employment through cash-for-work to its beneficiaries in implementing projects anchored in the Local Climate Change Action Plan.
#DSWDMayMalasakit #DSWDGitnangLuzon #ResiliencePH
Story by Kenny Lorenz Laroda